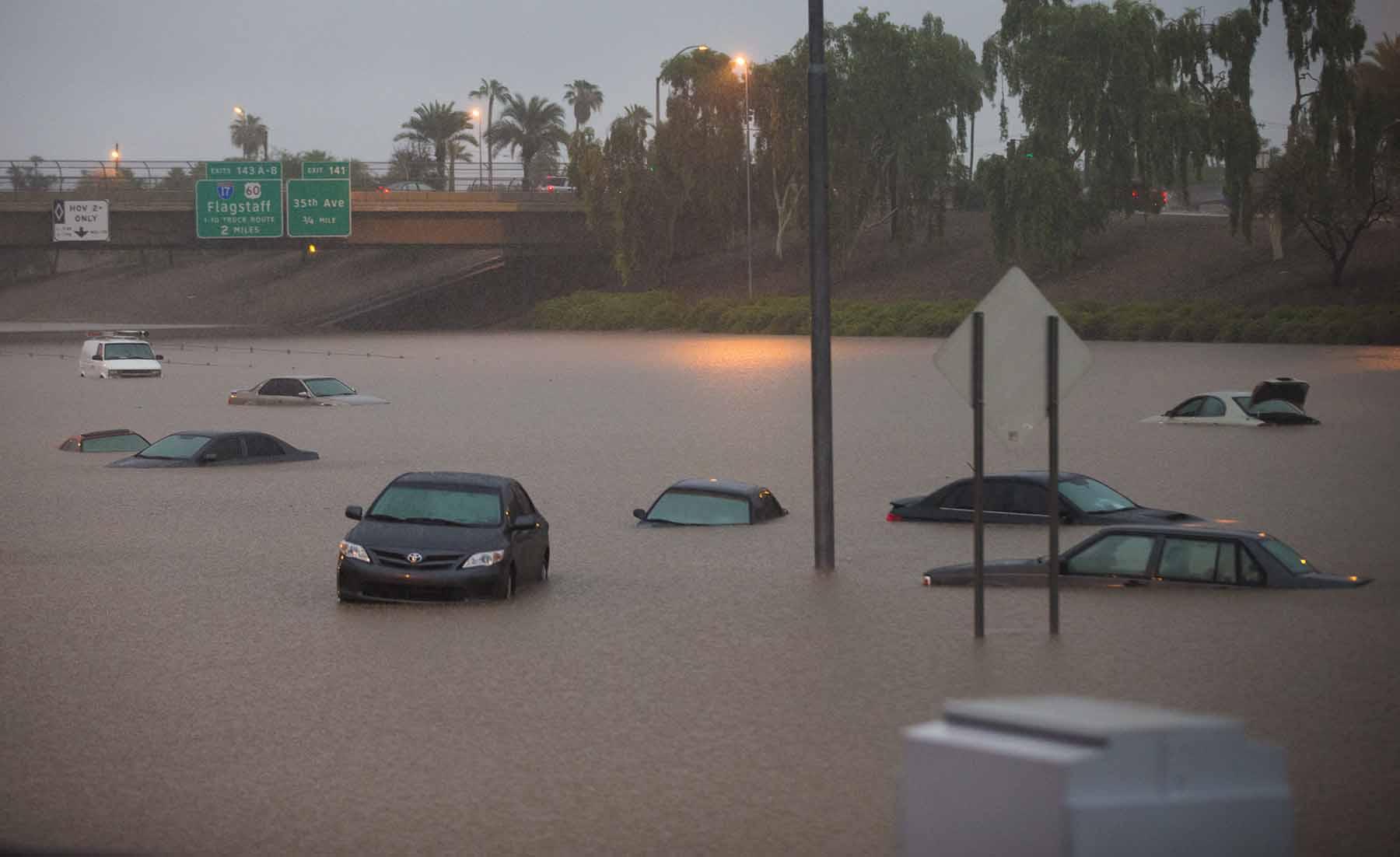 If you didn't hear, the entire Phoenix area was hammered with rain from about midnight onward, last night. We were up feeding Evan around 2am and stayed up watching the torrential rain and lightning, and hearing the thunder booming. Thunder woke us up a few more times, and when we got up in the morning, we were greeted with an overflowed pool and flooding in our backyard that was coming awfully close to the house. Luckily, all drained pretty well in our area, though there were still many roads closed last I checked.
By midday, the rain had stopped, so Evan and I took a walk in the neighborhood to check things out.
Is it just me, or does he look super grown up here? What is happening to our baby?
I'd heard that our greenbelt was impressive, and it lived up to its reputation.
Ed and I decided that it actually looks pretty nice as a lake...
Looking on the side, you can see where the water level was earlier in the day.
In fact, some neighbors in a facebook group I'm in posted this picture of them boating in the greenbelt! This is a thing that people always do when it floods here. I saw video of someone jetskiing through some flooding while watching the news.
This street was flooded earlier, but was clear and open as Evan and I headed back towards home.
The sports fields didn't fare quite so well.
It'll be a while until anyone is playing baseball out there!
In any event, having a day where the high was only 88 made me excited for fall, or at least when it will start cooling down (late October, early November from my recollection). Sitting with open windows, while getting to relax (during naptime) was heavenly.